Hi everyone. Welcome to the New Business Centre blog!! We are super excited to kick off a new way to share knowledge to help you fast track your business knowledge and even happier that you stopped by to have a read.
Our mission at New Business Centre is to help new business owners or anyone thinking of starting a business by providing access to a vast array of business knowledge & insights. That way, we hope to realise our vision to eliminate costly trials and errors while starting so that you can make informed business decisions on your own.
Having worked with and helped over 500+ businesses over the last 10 years, from small trades to manufacturing, professional services, startups and more – we identified a significant knowledge gap where new business owners were making the same mistakes over and over again. So we thought, why not address this and bridge this gap?
We Want To Equip You With The Essential Knowledge From The Get-go
That's the inspiration behind our new blog. Although everyone on our team has pooled their knowledge and experience to create a concise business kit containing need-to-know basics for every new business owner, we'll also be contributing here on this platform.
We're aiming to use our experiences to come together and be your one-stop shop for trends, insights, reports and honestly, just a breath of fresh air on your busy days. We'll have fun, debate, laugh and most importantly, educate and share knowledge. We hope you gain some new knowledge from our upcoming blogs!!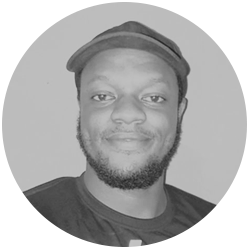 With over 8 years of content marketing experience, Richard has that rare combination of content writing strategic skills working on more than 100 websites and businesses.
His extensive knowledge and experience in all things content have been captured in our new business kit to reveal the basics you need to know when starting your business.