Whether you're looking into launching a new business or struggling with your existing one, you will be facing an overwhelming amount of decisions you're going to have to make.
That's why we've created the New Business Kit – with a mission to provide the most affordable new business education to anyone wanting to start a business by helping navigate the complex world of sales, marketing, branding, registration, operations and more by covering the basics.
By filling a GAP (a HUGE GAP), the new business kit gives you the advantage, without having to attend an EXPENSIVE course or 100's of unnecessary hours studying, giving you all the answers you SHOULD and NEED to know on the basics of business and more.
Learn the basics and more
Covering all the basics and providing you with the necessary knowledge & insights to make your own informed decisions and not be swayed by blatant or misleading information and promises.
Eliminate costly trial and error
Save time and equip yourself with the essential knowledge from the get-go so you have a REAL unbiased basic understanding on all things business before you sign on any dotted line.
Make your own decisions
We won't tell you how to run your business – we're here to provide you with the necessary context and expertise so you can make more informed decisions on your own and it's as simple as that.
What's Included
EVERYTHING you'll get and more
This MUST-HAVE kit consists of five unique guides covering 23+ different business topics, created to provide answers to the "what's" of business. With insider knowledge on all-around business essentials, including terminology, the context of procedures, and operations commonly found in the business world.
Branding
Guide
The essentials of what makes a "brand" and how they work, including business cards, logo, letterheads and more – all the branding basics in one handy place.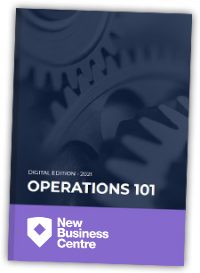 Operations
Guide
All the crucial knowledge about organisational processes from CRM to accounting software: everything is covered to ensure smoothly run operations from the very beginning.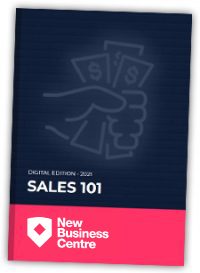 Sales
Guide
All the necessary knowledge to generate sales and increase your profits – the guide to capturing prospects, managing leads, and trading effectively for the desired business growth.
Marketing
Guide
The fundamentals of growing your brand and platforms will help you market your business efficiently – learn about Social Media, EDMs, eCommerce providers and more.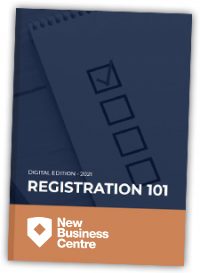 Registration
Guide
Business launching essentials from insurance to domains and website launches – this guide is a runway to starting your own company.
50+
Years Combined Experience
130+
Service Providers Compared

Why We're Doing This
Passing on 50+ years combined experience
Our team have mentored and helped build over 500+ businesses, specifically in the last 10 years, from small trades to manufacturing, professional services, startups and a hell of a lot more. We kept seeing the same questions and mistakes every single time, so we've created this kit based on our combined experience to save you the pain and hassle that countless new business owners have suffered before.
WHY? We wanted to give something back to the new business community. We're tired of seeing so many people misinformed, misguided and taken for a ride.
Kaye Priest
With over 30 years experience and having worked with well over 200 Companies, Start up to Exit Strategy, across multiple industries, Kaye has expertise across all things day to day in business which is laid out here in our new business kit giving brilliant insights, shortcuts, and 'Golden Nuggets' of information from that experience most new business owners would simply have no clue about.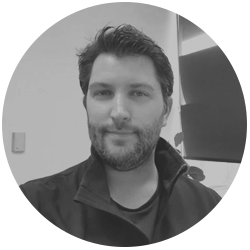 Matthew Simpson
With over 12 years of experience in the Digital & IT space, Matthew has helped more than 300 businesses get off the ground through websites, IT/systems such as emails, phone systems, project management and more.
His expertise across all things digital & IT is conveyed through our new business kit, providing clear context and insights into the business areas you need to know.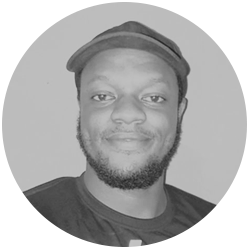 Richard Kayode
With over 8 years of content marketing experience, Richard has that rare combination of content writing strategic skills working on more than 100 websites and businesses.
His extensive knowledge and experience in all things content have been captured in our new business kit to reveal the basics you need to know when starting your business.
Hear from some of our early access readers
Fast tracking their business knowledge
Their Action Plan gave me a guide to follow to further establish my business, some of these tasks and actions I would never have even thought about but having them in place has already started to show huge benefits! Highly recommend every business owner uses NBC to see where they're at!
All the information someone needs to start a business, you can find here. They really go into details of everything you need and what challenges you can potentially face. I recommend this to everyone who is thinking of starting! It's really a great resource!
I believe that this is a MUST HAVE for anyone thinking about setting up a new business and chasing their dreams. I look forward to seeing all of the updates and getting access to other resources to help me progress further.
Definitely 5 stars! This book helped answer so many questions I had about getting started. Helps put you in the right mindset of starting your business. I highly recommend this book!
I got early access and spent the best part of the morning reading through these guides, amazing insights and knowledge, I understand so much more now than before. Thank you so much to the team from New Business Centre!
With so much stuff online these days which can be either quite expensive, quite confusing, or simply not what I needed, I was pleasantly surprised with this. It isn't just a nice to have option, but more so a need to have option for anyone looking to start a business or new to business in general. Thanks very much guys. Highly recommended.