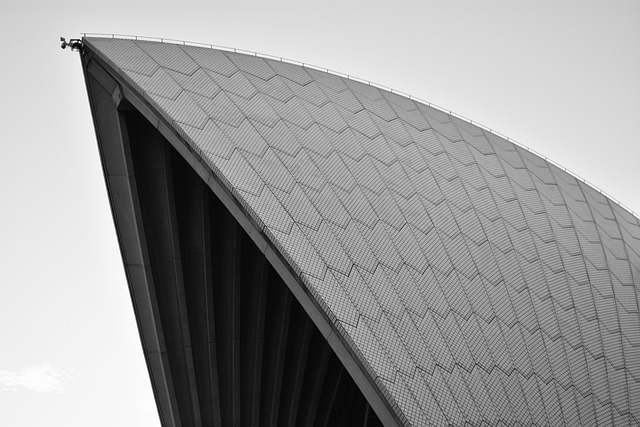 Starting a business can be an exciting yet overwhelming experience. The process of legally establishing a business involves a lot of decisions and steps that need to be taken. If you are planning to start a business in Australia, it is important to have a good understanding of the regulations, requirements, and procedures involved.
In this simple guide, we will cover everything you need to know for legally starting a business in Australia, including the cost of starting a business, business structure options, obtaining an Australian Business Number (ABN), and more. Whether you are starting a small business with no money or are looking for information on the easiest businesses to start, this guide will provide you with the essential knowledge you need to successfully launch and run your business in Australia.
How much does it cost to start a new business in Australia?
Starting a business in Australia can range from a few hundred dollars to thousands, depending on the type of structure you choose and the size of your business. For example, registering a sole trader business can cost as little as $50, while setting up a company can cost upwards of $500.
In addition to business registration costs, you will need to factor in other expenses such as business insurance, marketing and advertising, website development, and accounting and tax services.
To get an accurate estimate of the costs involved in starting a business in Australia, it is recommended to speak to a professional accountant or business advisor.
What is the easiest business to start in Australia?
The easiest business to start in Australia is typically a sole trader business. This type of business structure is simple to set up and requires minimal paperwork. This kind of business can be set up in just a few steps and at a low cost. However, as a sole trader, you will be personally liable for any debts or losses incurred by your business.
How can I start a small business with no money in Australia?
Starting a small business with no money is possible, but it will require effort and creativity. Here are a few tips:
Consider starting a business from home, which can reduce your overhead costs.
Offer services in exchange for payment, such as bartering for goods or services you need for your business.
Look for free resources, such as free business workshops and seminars.
Use social media to promote your business, which is a low-cost way to reach a large audience.
Important Things to Know for Starting a New Business in Australia.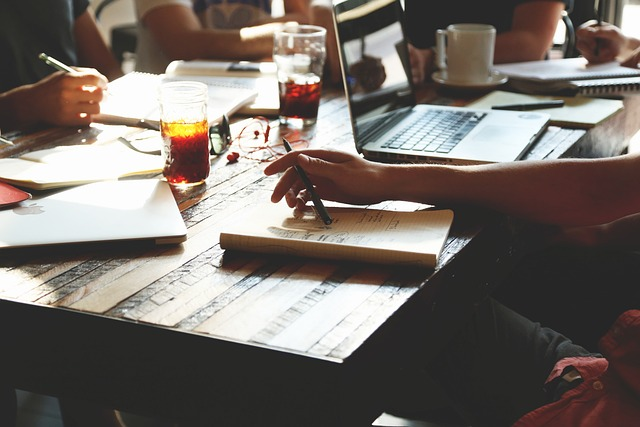 Starting a business in Australia can be an exciting and challenging journey. To ensure your new business idea is successful, it's important to understand the legal requirements and processes involved. In this section, we'll cover everything you need to know to start a business in Australia.
Choose the right business structure.
One of the first decisions you'll need to make when starting a business in Australia is choosing the right structure. The most common business structures in Australia are sole trader, partnership, company, and trust. Each structure has its own set of legal requirements and implications, so it's important to choose the right one for your business.
A sole trader is the simplest business structure, where you operate your business individually and are personally responsible for its debts and obligations.
A partnership is similar to a sole trader but involves two or more people running the business together. A company is a separate legal entity, which means it can enter into contracts, sue or be sued, and own assets in its own name.
A trust is a structure used to hold assets for the benefit of others.
It's important to consider your personal circumstances and the nature of your business when choosing a structure.
For example, if you're starting a small home-based business, a sole trader structure may be the most appropriate option. However, if you're starting a larger business with multiple employees, a company structure may be more suitable.
Register your business name.
Once you've decided on the structure, you'll need to register your business name with the Australian Securities and Investments Commission (ASIC). This will ensure your business name is unique and legally protected.
To register your business name, you'll need to complete an online application form and pay a fee. The process can take several days, so it's important to plan ahead. Once your business name has been approved, it will be valid for two years and can be renewed for a further two years.
Obtain an Australian Business Number (ABN).
An ABN is a unique 11-digit number that identifies your business to the government and other businesses. To obtain an ABN, you'll need to apply through the Australian Business Register.
The ABN tracks your business's tax obligations, including Goods and Services Tax (GST) and income tax. You'll need to quote your ABN on invoices and other business-related documents. Obtaining an ABN is free and the process can be completed online.
Register for Goods and Services Tax (GST)
If your business has a turnover of $75,000 or more, you'll need to register for GST with the Australian Tax Office (ATO). This will allow you to charge GST on the goods and services you provide and claim back the GST you've paid on your business expenses.
GST is a tax on the final consumption of goods and services in Australia. It's important to understand your obligations as a GST-registered business, including keeping accurate records and lodging regular business activity statements.
Consider business insurance.
Starting a business comes with a certain level of risk. To protect yourself and your business, it's important to consider taking out insurance. This could include public liability insurance, professional indemnity insurance, and workers' compensation insurance, depending on your business and industry.
For example, if your business provides professional advice or services, you may need to take out professional indemnity insurance to protect against claims of negligence or malpractice. If you have employees, you'll need to take out workers' compensation insurance to cover the cost of any work-related injuries or illnesses.
Another type of insurance to consider is public liability insurance, which protects your business against claims of injury or damage caused to third parties, such as customers or members of the public. This is particularly important for businesses that interact with the public, such as retail businesses, cafes, and service providers.
It's also important to consider other types of insurance specific to your industry, such as product liability insurance for manufacturers or cyber insurance for businesses that handle sensitive data.
It's a good idea to consult with a business insurance specialist to determine the right type and level of coverage for your business. They can help you understand the risks associated with your business and determine the best insurance options to protect your business and your personal assets.
Meet regulatory requirements.
Depending on the type of business you're starting, there may be additional regulatory requirements you need to meet. For example, businesses in certain industries may need to be licensed or registered with relevant government agencies.
For instance, businesses that provide food services, such as restaurants, cafes, and caterers, must comply with food safety regulations and register their business with the relevant state or territory health department. Businesses that operate in industries such as construction, plumbing, or electrical work will need to be licensed and registered with the relevant industry bodies.
It's important to research the regulatory requirements specific to your industry and ensure that you comply with all relevant laws and regulations. Failure to comply with these requirements can result in fines, legal action, and even the closure of your business.
Develop a business plan.
Developing a business plan is an important step in starting a business in Australia. Your business plan should outline your business goals, target market, marketing strategy, and financial projections. It's also a useful tool for securing funding from investors or lenders.
A well-written business plan will help you focus on your goals, understand your target market, and develop a roadmap for the success of your business. It will also help you identify any potential challenges and develop strategies to overcome them.
Your business plan should include a detailed market analysis, outlining your target market, competition, and market trends. It should also include a marketing plan, detailing your marketing strategies and tactics, and a financial plan, outlining your revenue and expense projections, as well as your funding requirements.
Set up your finances.
Before you start trading, it's important to set up your finances. This includes opening a business bank account, setting up a record-keeping system, and establishing a budget.
Having a separate business bank account is important for keeping your personal and business finances separate and makes it easier to track your business expenses and income. It's also a requirement for many lenders and investors.
It's also important to establish a record-keeping system to track your income and expenses, so you can accurately complete your tax returns. This could be as simple as using a spreadsheet or you may opt to use accounting software such as Xero or QuickBooks.
Developing a budget is also essential for the success of your business. A budget will help you manage your cash flow, track your expenses, and ensure you have enough money to cover your costs and grow your business. Your budget should be based on your business plan and financial projections and regularly reviewed to ensure it remains accurate and relevant.
Develop a marketing strategy.
A strong strategy is essential for the success of your business. Consider how you'll reach your target market, what your unique selling proposition is, and what channels you'll use to promote your business.
In conclusion, starting a business in Australia requires careful planning and attention to detail. From choosing the right structure to meeting regulatory requirements, there are many legal considerations you need to be aware of.
By following the steps outlined in this article and seeking professional advice when necessary, you can help ensure the success of your new venture. It's also important to remember that starting a business takes time, effort, and a lot of hard work, but with the right preparation and support, you can turn your dream into a thriving reality.
Get a guided new business plan today!
Unlock your business's full potential with New Business Centre! Our expert-led training programs and customized Action Plans will guide you toward success. Sign up for free today and start your journey to a thriving business!