Successful entrepreneurs are different from most people. They see opportunities where most people see poor products, slow service, and unfulfilled needs. 
However, there is a secret to successful self-employment–great business owners are not born; they're made. Entrepreneurs know that there is no overnight success, and where they are now is the result of years of hard work and dedication.
If you want to become a successful entrepreneur, here are three qualities you need to cultivate yourself:
There is prestige in being your own boss, but it's not all about that. You need to do the hard work to pay your own bills, or else you'll have nothing to support yourself from. No one is going to force you out of bed every morning or give you any bonus for your hard work. In addition, it might be years before your efforts bear results.
Your enterprise has a 50/50 chance of surviving in the next five years because half of all business owners simply give up when they don't see results yet. If you want to boost your success rate, you can control costs.
Home-based businesses and infopreneurs usually have low expenses but with quicker profits. An online business is also less risky. Whichever approach you take, ensure that you have motivation in you to rise to the challenge.
A crucial trait of successful business owners is that they always have a thirst to do more and do better. Even when they're considered experts in their field of specialization, they always keep their minds open to learning something new about their business.
A superior product may still fall short on the market if advertising isn't effective. And keeping your accounts straight and your taxes in order is something you still need to master every day. So, perhaps a good approach to starting a business is knowing you don't know it all. 
Are you comfortable with taking risks? Because being your own boss has a high-risk level. Sure, the reward rates are also increased, but you'll have to deal with risks first. But having this risk-embracing attitude is a crucial aspect of the entrepreneurial mindset.
Regardless if you're launching a big enterprise or trying out solopreneurship, you should always be prepared for setbacks. You should prepare yourself for cash flow issues, employee meltdowns, economic downturns, supplier glitches, and more.
You should also be prepared to fail should your business fail to bear results. But you need to remember that it does not equate to your entrepreneurial dreams getting dashed. Perhaps you could try a different approach, idea, or time in your next venture.
Conclusion
Every business venture has its fair share of risks and benefits. But in the beginning, it's more about the risks, and that is something you need to prepare yourself for. In addition, every successful business venture begins with a vision–something that you know, when put out there, makes a difference.
Evaluate how your product or service can change the world. Or, if you're starting small, your locality. And if your vision doesn't pan out on the first try, you can try again, but with a different approach and a stronger will to succeed.
New Business Centre helps new businesses navigate the complexities of entrepreneurship. We help clients in all aspects of a business, from operations to sales, marketing, systems, and more. We show the basics of building a business through personalized training and tasks that help new entrepreneurs. Get in touch with us today and get your free action plan!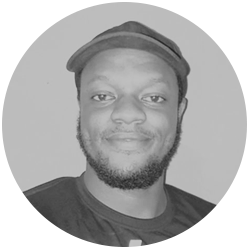 With over 8 years of content marketing experience, Richard has that rare combination of content writing strategic skills working on more than 100 websites and businesses.
His extensive knowledge and experience in all things content have been captured in our new business kit to reveal the basics you need to know when starting your business.