Every hour of the day counts for small business owners, especially since you juggle numerous tasks at once. Owners handle management and ensure that it goes smoothly. Therefore you must optimize your operations.
For each task you have, you need to set a specific timeframe to create order in your operations. This way, you can do numerous tasks within a day. Now that new technologies have surfaced to help businesses automate some of their operations, you have multiple tools and strategies at your disposal.
Whether you're a small business owner or managing a corporation, there are four techniques you can do to optimize your operations:
Digital Accounting
Long gone are the days when small businesses used paper invoices and received checks in the mail. If you're still doing this, you're only wasting time you could have used on something else. So many online payment solutions provide digital accounting and payment tools that you can use to optimize processes and save time.
You can perform online invoicing, expense reporting, and even tax filing with these tools. If you manage your accounting yourself or outsource it to a third-party accounting firm, these tools will be efficient for both of you.
Email Scheduling
Using an email scheduling tool lets you manage a heap of emails that your business receives every day. You can use this tool to prepare your message and have it scheduled to send at specific times and dates. Basically, you can automate your emails. Whether you're following up with your clients or proposing to potential clients, this is an efficient way to do.
With email scheduling, you no longer need to worry about sending hundreds of emails when you are stuck in meetings with clients all day. You can schedule all these emails at specific times when they'll be sent. This way, you can pitch to your existing clients while sourcing new ones. It's like hitting two birds with one stone.
Email Campaigns
Email marketing campaigns are one of the best and most cost-effective ways to reach out to your consumers. A small business needs to create email campaigns to maintain its presence. However, this process is undoubtedly time-consuming, which means that email marketing tools are vital in performing this task.
There are numerous email marketing tools for small businesses. You can create aesthetically pleasing and informative email marketing campaigns that keep your customers engaged at affordable prices.
Social Media
Social media is one of the many ways you can create engaging posts and connect with your customers easily. You can also use it to boost your content and reach new potential customers. However, actively waiting for comments and replying to each customer can take up a lot of time.
Therefore, using social media tools that let you schedule posts and updates can be very helpful. This way, you boost your social media presence while focusing on scaling your business operations.
Final Thoughts
Using these tools to optimize your operations and, at the same time, boost your brand are one of the most effective ways to a successful small business. You indeed need to hustle twice as much when you're a startup or in the early ways of building a brand, which makes optimization tools like above all the more necessary.
If you want to learn more about operations management, New Business Centre provides training programs for small businesses. It includes marketing concepts, business education, branding, and more. Our mission is to help small businesses navigate the complex world of startups so your business can succeed. At affordable prices, you can get the services you need. Get in touch with us today!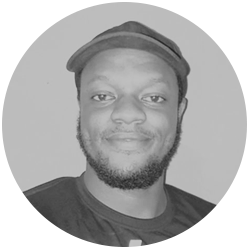 With over 8 years of content marketing experience, Richard has that rare combination of content writing strategic skills working on more than 100 websites and businesses.
His extensive knowledge and experience in all things content have been captured in our new business kit to reveal the basics you need to know when starting your business.