An action plan is a strategic tool for listing tasks that need more focus in achieving your specific goals. It can be a list of the things businesses must do before launching or after they open.
Although it doesn't seem much at first, it will guide people in running the company in the long run. But for those new in the industry, how can you start an action plan? Here are some steps beginners can follow to ensure they get off to a good start.
Have Employees Involved
No man is an island, and the same sentiment applies in business. The owner alone cannot create a cohesive and effective action plan. Despite possibly having the primary ideas on how to run a business, they would need people to get opinions on how things can be better.
Managers should involve everyone in making a plan that benefits everyone. The people should brainstorm and contribute their thoughts on how things would work in the business. By letting everyone voice their opinions, there will be a better action plan to help the company succeed once it's done.
Estimate a Timeline
An action plan should take time, but not forever. Therefore, estimating a timeline on when things will kick in should push everyone to fulfill the company's objectives, moving things forward. On average, action plans cover only twelve months ahead. 
There is an action executed every month, completing the whole list in a year. The program may also be subdivided into quarters, making it easier for everyone to accomplish.
Delegate Resources
Action plans will only be successful if businesses allocate the appropriate support to them. Giving the proper budget, workforce, and help to every action plan will make it easier for the employees themselves to execute all the actions needed for the company.
Core people should lead an action plan to ensure success—one responsible for acting, another who oversees, someone who assists, one who gives consultations, and another who informs people about the progress made so far. 
Inform Everyone of the Plan
An action plan in business is for the whole team to know about it, including employees, business partners, or anyone involved in running the company. By communicating with everyone, business owners can ensure to put all the plans in place without confusing employees about what's coming next.
People are bound to resist change, but they must  know that it exists for the better. As long as you discuss the issues connected to the plan, everyone involved in the business should understand the changes in the company are for the betterment of the organization.
Keep the Plan Going
The plan is there for a reason. Even if it is only a guide, and things may change around it, it's still better to follow through with what was discussed. An action plan shouldn't be too specific. Instead, it should be flexible and responsive to the issues, needs, and circumstances that may arise along the way.
However, the team should continue the plan from time to time. Through meetings and catch-ups, people can see if the program still follows the same route or needs to make adjustments to become more logical and realistic. Do not be scared of modifying plans, so long as it involves a good change to your advantage.
Conclusion
An action plan is a guide for a more successful business. Although it may change many times along the way, having something to direct where the company should go is still an essential tool for business owners and managers. There is a better chance of success even for those people only starting in the industry through it.
New Business Centre offers free business action plans for people trying to build a company. If you're thinking about growing your business better, we have an opportunity for you to make things happen and be on track. Answer our quick survey on the website and get a personalized action plan today!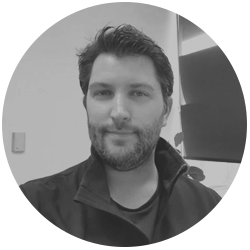 With over 12 years of experience in the Digital & IT space, Matthew has helped more than 300 businesses get off the ground through websites, IT/systems such as emails, phone systems, project management and more.
His expertise across all things digital & IT is conveyed through our new business kit, providing clear context and insights into the business areas you need to know.